What Happens Inside The World of Westworld at SXSW
Some serious drama goes down when Young Hollywood visits the "Westworld" activation at SXSW! From getting friendly with the locals at the Mariposa saloon to confronting our arch-nemesis "Roy", the possibility of a duel to the death is never very far away!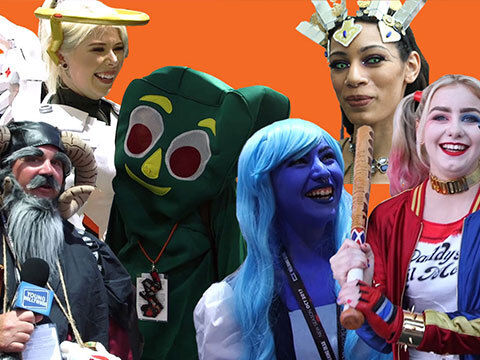 On the Streets of San Diego with Comic-Con Cosplayers
YH hits the streets of San Diego during Comic-Con where we catch up with a few superfans who've brought out their best cosplay! We chat with Hawkman, Wendy Darling, Harley Quinn, Roger & Jessica Rabbit, and more!
How to Make BB-8 Holiday Star Wars Cupcakes
'Tis the Season -- for Star Wars! Oh, but the Holidays as well, so YH combines the two as we head to Duff's Cake Mix in L.A. for their Star Wars Holiday Cupcake Mixer to celebrate the release of 'Star Wars: The Last Jedi'! Learn how to make your very own BB-8 holiday cupcake!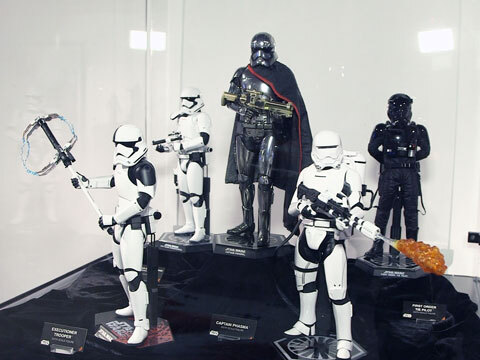 Jedi Drinks & Lightsaber Fights at Star Wars Pop-Up Bar
If you're feeling a disturbance in the Force, head down to the Darkside pop-up bar in Hollywood and let their Star Wars-inspired drinks flow through you! General Manager/Lord Emperor Dan Tybalt shows us what goes into 3 of their most popular cocktails, including one fit for Darth Vader himself! Stick around for the inevitable epic lightsaber showdown!
Call of Duty Team Deathmatch at E3
YH hit the floor at the Electronic Entertainment Expo, AKA E3, to get our hands on some of the most anticipated new games, including 'Call of Duty: WWII' and 'Destiny 2'! See how we fare in a Team Deathmatch and find out the key to conquering these types of games!