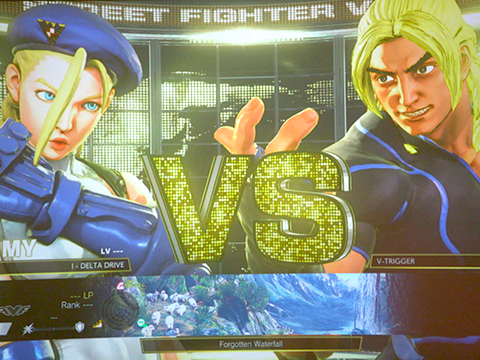 Street Fighter Tutorial with Ghost Gaming Pro K-Brad
Join Young Hollywood in the Ghost Gaming house where pro gamer K-Brad gives us a personal tutorial of the classic Capcom video game 'Street Fighter'! From selecting characters and learning their signature moves to playing against the computer versus a real person, K-Brad gives you all the tips you need to master the game!
Pro-Gamers Turn Justin Bieber's Old Home Into The Ultimate Ghost Gaming House
Young Hollywood finds out what it's like to be a professional gamer when we head to the Ghost Gaming house to catch up with team members K-Brad and Definelegit and check out their sweet pad, which used to be owned by none other than Justin Bieber! We also head to the kitchen where their personal chef James is whipping up a nutritious gourmet meal, plus the decked out in-house gym helps them keep in shape after long days of kicking butt online!
Hair Confessions with iHasCupquake
YH is hanging out with YouTube star and gamer iHasCupquake (AKA Tiffany Garcia) to play a little round of "Spill or 'Splain" to get the truth about her colorful hair and her favorite part of attending VidCon, plus she reveals how she first got into the YouTube game and how she likes to inspire her fans!
How to Make the Ultimate Destiny 2 Gamer Face
YH is at the 'Destiny 2' World Gameplay Reveal where social media star and avid gamer Sean O'Donnell is on-hand to give us some tips on how to pull the best gaming face!
Exclusive Look Into The World of Destiny 2
Join YH and actor Sean O'Donnell as we enter the world of 'Destiny 2' and get our first look at the Activision/Bungie game at its world gameplay reveal! We catch up with some hardcore gamers to get their first reactions to the new features, plus we get acquainted with some characters and their weapons, even in LEGO form!